Guns
Ammo
Accessories
Buy
Sell
Consignment
FFL Transfers
1704 W. Main Street Louisville, OH 44641
330.875.1304
Monday: 8-5
Tuesday: 8-5
Wednesday: 8-5
Thursday: 8-5
Friday: 8-5
Saturday: 8-12
Sunday: CLOSED
FFL Transfers- $25.00
20% on Consignments
Concealed Carry Classes:
330.495.9252
Financing Available
If you have any questions or comments please feel free to call or email us!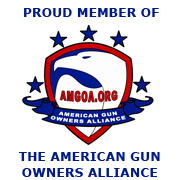 Welcome to DNB Arms
Located in the showroom at C&B Body & Auto Service, DNB Arms is a locally owned and operated gun shop. We have a large inventory from concealed carry to high power rifles and shotguns. Also we carry a large supply of ammo and accessories.
Stop in and see the selection of firearms on display or visit us at
GunStores.net
to see an additional $10 million in additional inventory.
We are a Class 2 Dealer and Class 7 Manufacturer. Concealed Carry Classes are also availble, for more information please call: 330.488.9449